Print this page
Fan Reviews - Ticketmaster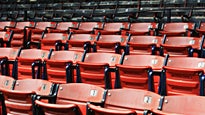 Read University Of Maine Women's Basketball reviews and post your own reviews and ratings.
Average rating:
Rating Snapshot
(

5

reviews)
5
 of 
5
(

100%

)
reviewers would recommend this to a friend.
UMO Women's basketball vs. UMBC
Favorite moment:
No favorite moment - enjoyed the whole experience.
 @ 
UME vs. Bucknell Women's game
Favorite moment:
We won ! We were very comfortable in this Cross Insurance Center.
 @ 
Favorite moment:
Every time Maine scored. :-)
 @